This Adulting Life Is Hard—And Better Mental Wellness Can Help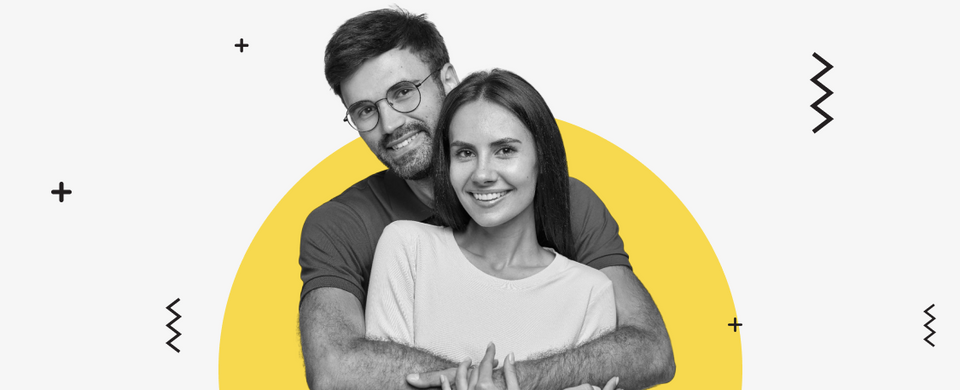 ---
Adulting is tough, and with stress, anxiety, trouble focusing, or sleep issues it can get even more real. If you're feeling overwhelmed and aren't sure how to deal, now may be a good time to invest in your mental wellness.
As we head through a third year of the global pandemic, it's clear that for many of us, mental health has been suffering. According to a 2021 U.S. Census Bureau survey, over 35% of young adults report experiencing anxiety—a whopping 400% increase from pre-pandemic levels.

There's more. A recent Harvard poll found that 52% of young adults report feelings of depression and hopelessness. And over half of young adults say that the U.S. has a mental health crisis.

It can be tough to talk about mental health and wellness, but it's important to acknowledge the feelings we're going through. If you're struggling, you're definitely not alone.

Chances are, you've experienced mental wellness challenges over the past three years too. How do you keep up your self-care, and still handle adulting? It's hard, actually.

Let's dive in.
Why it's worth investing in your mental wellness
At Frankly, we believe mental wellness is much more than the opposite of mental "illness." It's not just about getting relief from symptoms—it's a positive, holistic way of approaching your life that gets you on track to achieving your dreams.

We believe mental wellness is a process you can learn and make your own. And it's an active process that moves you from experiencing difficulty, to resilience, to thriving.

Great mental wellness gives you the tools you need to handle adversity, and the resilience you need to face stress, worry, loneliness, anger, or sadness, and continue to make positive choices that keep you moving forward. Challenging emotions are part of life's big waves, and when we have the tools to surf them, it can be transformative.
«Mental wellness is your foundation—it's every bit as important as going to the gym, brushing your teeth, and a healthy diet»
Having a tough time with your mental wellness can impact many other areas of your life, making it feel hard or even impossible to exercise, eat a healthy diet, get restful sleep, nurture good relationships, and handle your workload. It's difficult stuff, and there shouldn't be any stigma about that. We get it.

We believe mental wellness is your foundation for a healthy lifestyle, good relationships, and success at work. It's every bit as important as going to the gym, brushing your teeth, and eating a healthy diet.

Mental wellness support, evaluation, and treatment from Frankly Care Team professionals can help you get the tools you need to thrive.
How to know you need help with mental wellness—ASAP
One sign it's time: when adulting is getting harder instead of easier. You might be feeling stress, difficulty focusing or staying on task, sadness, lack of motivation, anxiety, or have sleep issues. And any one of these issues is going to have a significant impact on how you're able to show up in your life.

It's important to remember that you're a unique individual, and it's normal to experience problems or issues outside of typical symptom lists.

Your mental wellness might be impacted by relationship difficulties, lack of motivation, wanting to stay inside or avoid social situations, eating too much or too little, ADHD, self-medicating, using alcohol or substances, or simply feeling too much anger, regret, sadness, or shame. Or you may be experiencing other issues, and that's ok too. Our professionals are here to listen and provide judgment-free care.
The bottom line is that adulting is tough, and if you're not feeling like your best self today, you can probably benefit from mental wellness treatment.
3 key ways you can improve your mental wellness
There are 3 core areas of mental health treatment to consider when you're looking for options—mental wellness coaching, therapy, and medication. Some of these modalities might be right for you, and others might not. There's no one-size-fits all solution, because you're unique.

Many providers focus on treating mental health symptoms, but that approach can miss the bigger picture.

A holistic approach to mental wellness has the potential to uncover deeper issues, and make lasting treatment possible. You'll need to look for licensed and board-certified experts that can help you focus, get insights, and implement the mix of mental health treatment that fits best for you.

Let's take a peek at the core types of treatment, and how they work.
1. How mental wellness coaching helps you get results
The goal of this type of coaching is to help you develop healthy coping mechanisms that boost your mental wellness. Research studies show that coaching programs can be effective at improving mental wellness, and help with the reduction and control of mild symptoms like anxiety or sadness.
In mental wellness coaching, a guide or coach works with you to reflect on your issues more holistically, and uncover new insights. Together you'll look at where you've been, where you're at today, and where you want to go.
Understanding your story better helps to shine light on what you're experiencing today, how that comes from what's in the past, and the treatment you need to move toward your goals.
In between sessions, your coach should suggest tools and exercises tailored to your unique situation and the issues you'd like to address. These might include different methods for practicing mindfulness, grounding techniques, and regular self-care.
«My PCP always gave me the same old advice. But my Care Guide went way deeper, and asked me about things I didn't even realize were impacting my ability to fall asleep at night.»
At Frankly, your Care Guide is your personal mental wellness coach. They help you to implement insights, and take practical wellness actions that fit your lifestyle. This modality can be a great complement to therapy and medication, or work as a standalone form of treatment.
2. Is therapy right for you?
Mental wellness coaching gives you tools to recognize thought distortions, deal with stress and other symptoms, and practice self-care–but sometimes you might need more support.
Psychotherapy can be helpful for supporting your mental wellness, but whether it's right for you is a personal choice.

While the Core Membership gives you tools to recognize thought distortions, deal with stress and other symptoms, and practice self-care, sometimes you might need more support.
Sessions with a therapist are most effective when they occur on a regular basis. Each talk session gives you an opportunity to get things off your chest, and explore how you're feeling. A therapist is trained to support you, help you challenge unhelpful thoughts and actions, and give you structured, intensive treatment that serves as a complement to your journey through coaching.
A good therapist will partner with you to find the best type of therapy for you.
Frankly's therapists and counselors have college degrees and licenses, and they're formally trained to use a variety of psychotherapy techniques. A few types of therapy that you may have heard of before include Cognitive Behavioral Therapy (CBT), Acceptance and Commitment Therapy (ACT), and Dialectical Behavior Therapy (DBT). Finding the style that best for your needs is a key part of your journey.
3. Is medication right for you?
Evidence-based mental health treatment with medication can offer valuable relief for many people. Sometimes medication can be helpful for a period of time as a supplemental treatment. Or, some people may prefer longer-term medication options, while others are interested in exploring alternative therapies first.
If you're looking to explore medication, your first step should be an initial evaluation by a board-certified medical professional, who will get to know your goals, and discuss a range of treatment options that are tailored for you. These may include recommendations for medication, therapy, or other treatments that are personalized.
If you decide to try medication, you'll want to have close medical follow up and frequent check-ins with your medical provider until your symptoms are under control. When you feel stable and ready, regular appointments to check-in and tune up your treatment as you need are recommended for the best outcome.
It's important to note that while medication can help alleviate symptoms of depression, anxiety, and ADHD, it often works best when used with a multi-faceted approach. At Frankly, we encourage both medication and Care Guide coaching at the same time, to fully optimize your mental health and wellness.
How a guided mental wellness journey can uncover big, surprising wins
Just as we know from other areas of our lives, having a great guide on our side can save time, energy, and make our journey a whole lot easier.

At Frankly, we believe there's a big difference between hearing about wellness tools, versus personal coaching that walks you through what tools are right for you, and how to use them.

Sometimes our expectations about wellness tools or treatment can be misguided. It's easy to have an all or nothing mindset—for example, you might think that meditation is going to fix your problem, or that meditation doesn't work at all. Your Care Guide might point out that neither is the case, and that actually 5-10 minutes of meditation and focused self-care per day are part of an overall plan that consistently helps you have a better day.

When you're on your own, it's tough to know what wellness tool will work for you. And chances are, there's a ton of tools and self-care that could be a fit your needs, but which aren't making it into your day yet.

A certified professional can pinpoint options you haven't come across before, walk you through how to integrate them into your lifestyle, and provide gentle accountability to make sure they're becoming part of your routine.

When you're ready to jump in, simply answer a few short questions and we'll get you started on your personalized mental wellness journey.
Medically reviewed by Chelley Balke, PMC-MSN, NP-C
Written by Frankly Staff
Last updated 9/19/2022